Seismique, an innovative and experiential art museum, is launching in Houston in fall 2020. The technology-fueled 'intergalactic playground' will focus on science and space.
Located at 2306 South Highway 6, Houston, the artainment attraction will feature more than 40 unique 'galaxies', also known as rooms, with 40,000 square feet of space.
It will be inhabited by extra-terrestrial beings, and will include artificial intelligence (AI), immersive experiences, gamification, projection mapping, sculptures of aliens, as well as "dazzling displays of light, color, and sound".
Seismique is the brainchild of Steve Kopelman, principal and COO of Escape the Room, the largest escape room company in the US.
"Gen Z and Millennials strive to experience something, whether it's a sunrise at Machu Picchu, or a great, artistic fun thing to do," Kopelman told Houston Business Journal.
Immersive experiences and AI at Seismique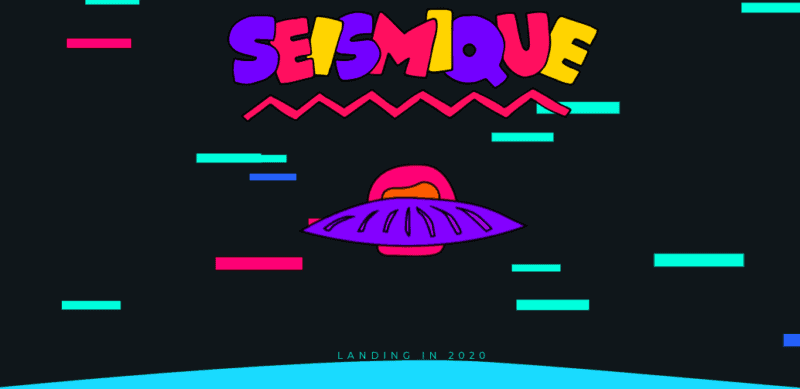 "It will be incredible," he told PaperCity. "It's a space age alien theme, but with our twist on it. We live in an experience economy.
"Millennials and the younger generations are about the experience. What can I experience and post on my Instagram?"
In a bid to support the local art community, Seismique has reserved 10 to 12 of its 40 rooms for Houston-based artists to create their own intergalactic space.
In addition, Seismique will provide educational workshops for students in Houston with a focus on STEAM (sciences, technology, engineering, arts, mathematics).
Seismique will have more than 40 unique 'galaxies'
There will also be private event spaces for meetings and events, and live performances.
"Seismique will transport locals and visitors alike to an entirely new and unforeseen universe of creative inspiration and artistic manifestation," Kopelman said in a press release.
"The galaxies are designed to stimulate imagination, heighten curiosity, inspire wonder and, most importantly, deliver an extreme dose of fun."
In more artainment news, teamLab Planets TOKYO artworks will be transformed by cherry blossoms for a limited time, with visitors able to interact with the immersive installations.
(Written by Bea Mitchell – originally posted on Blooloop) 
---