Seismique opens on December 26.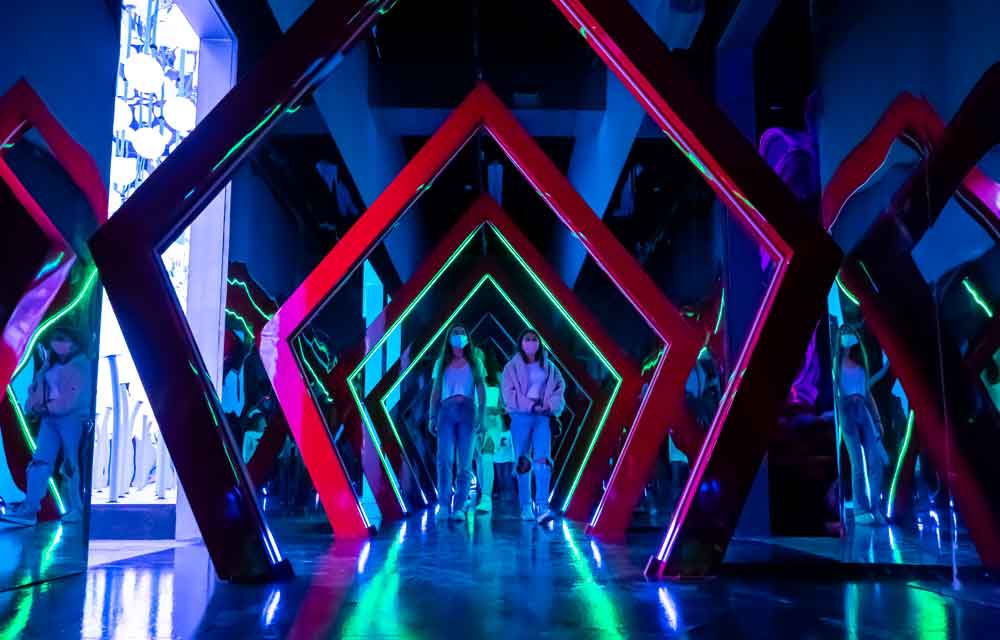 Seismique features over 40 unique, multi-dimensional, immersive exhibits that appear to fall somewhere between The Lorax and Blade Runner on an intergalactic scale of surrealist federations, featuring upwards of 9 million LEDs, along with color, sound, and natural elements that kids of all ages will love. Guests will get to experience projection mapping from 111 projectors, holograms, augmented reality, light mapping, motion tracking, and gamification. So maybe your kids really will put down their tablets for five minutes to enjoy it.
Due to Covid, Seismique will open at limited capacity, and masks will be required. Hand sanitizing stations are placed throughout the facility, and all of the interactive elements will be frequently and thoroughly sanitized with a state-of-the-art misting system. You probably won't need to touch anything anyways, as the Seismique mobile app allows guests to go touch-free, as do the 40 motion-tracking cameras—including Microsoft Kinect Azures and Real Sense cameras—which activate parts of the experience right before your eyes.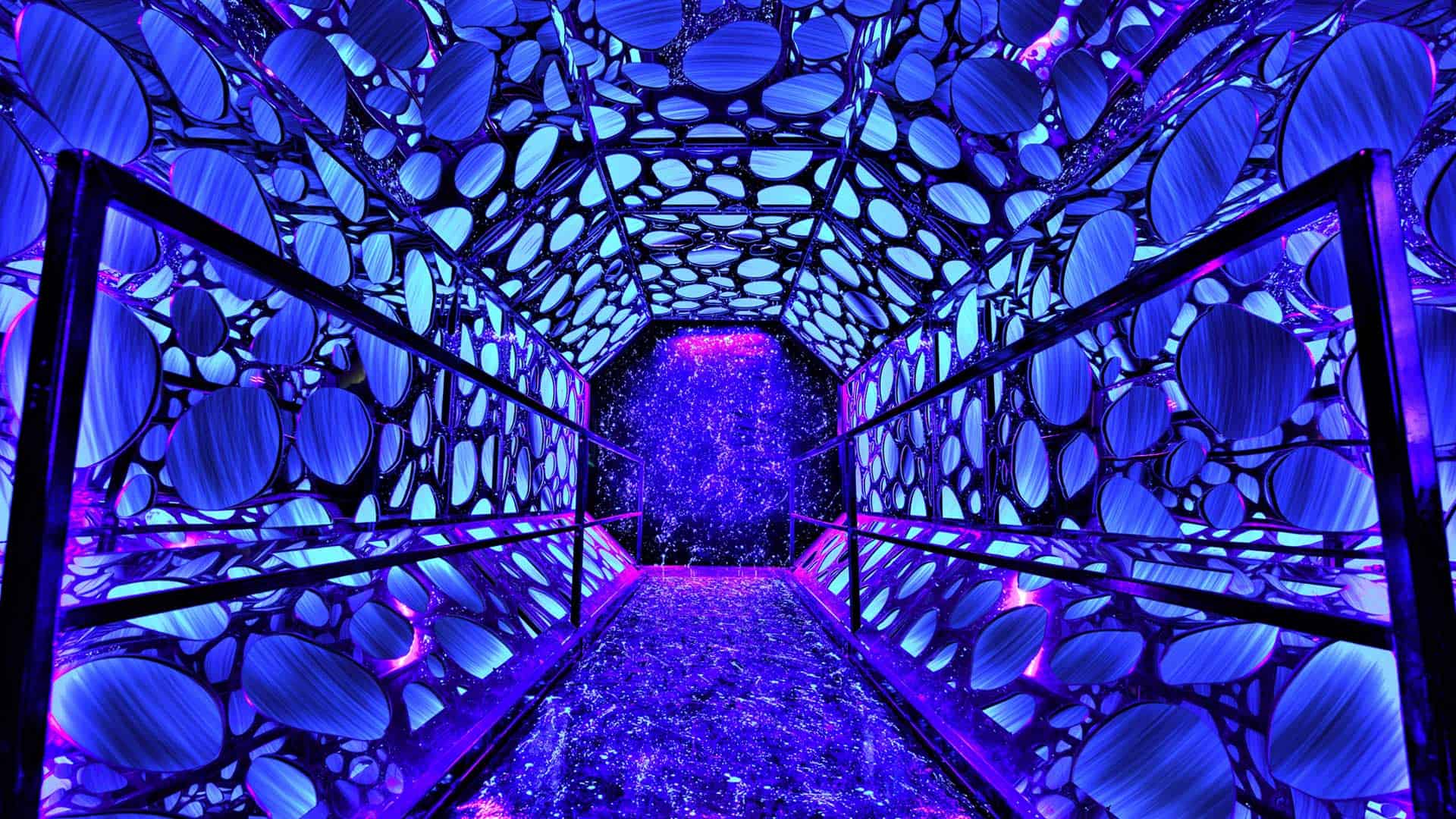 So why will you be going? Because it's trippy as all get out, duh, and you'll want to see these standout art installations:
Eden, a garden room that features oversized carved trees; custom lighting and ultra-violet, blacklight reactive painting; three large holograms; and aliens, by New Orleans artist David Carry, with Brian Val Habisreitinger.
Venus, a multi-dimensional playground that's hand-crocheted by famed Japanese artist Toshiko Horiuchi MacAdam.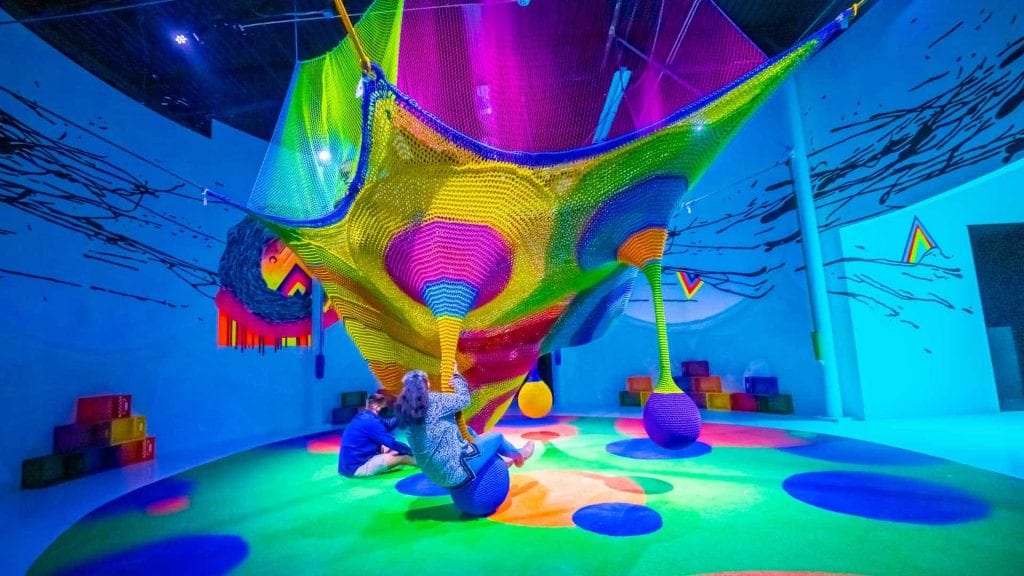 Acid Rain, an optical illusion room, within which visitors walk through water raining from the ground up without getting wet as eerily illuminated green water walls fall from an exterior circular structure, designed by Mark Roberts.
The Color Portal (also by Carry), a vibrant pathway that guides each guest from the two-tone aesthetic of the black and white Lobby into the majestic world of colorful galleries that populate Seismique.
The Hub (again, by Carry), a 70-foot spaceship with over a million LEDs. Thrusters drop calming bubbles, which are filled with fog and enveloped by walls designed and painted by artists Kai Ussin and Austin Linkinhoker (artist name Shokka).
Seismique also offers food and beverages at its in-house Cosmique Café, and it has a gift shop, too. Tickets are $35 for adults and $28 for children 12 and under. Hours of operation are noon to 9 p.m. Monday, Wednesday, and Thursday; noon to 11 p.m. Friday; 10 a.m. to 11 p.m. Saturday; 10 a.m. to 9 p.m. Sunday; closed Tuesdays. Ticketing and more info at seismique.com.
By Gwendolyn Knapp 12/23/2020 at 12:00pm
---