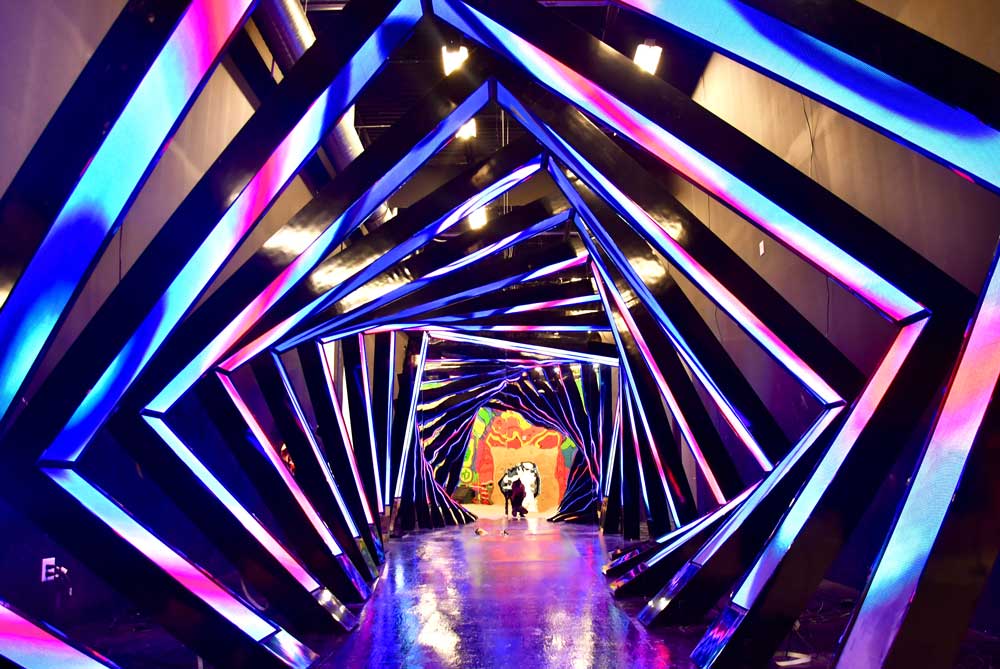 Seismique, an innovative and experiential art museum, recently launched in Houston, Texas. It is billed as a tech-driven 'intergalactic playground' with more than 40 unique 'galaxies' across 40,000 square feet.
It is inhabited by extra-terrestrial beings, and features artificial intelligence (AI), immersive experiences, gamification, projection mapping, sculptures of aliens, and "dazzling displays of light, color, and sound".
Seismique is the brainchild of Steve Kopelman, principal and COO of Escape the Room, the largest escape room company in the US. "Seismique will transport locals and visitors alike to an entirely new and unforeseen universe of creative inspiration and artistic manifestation," Kopelman said.
"The galaxies are designed to stimulate imagination, heighten curiosity, inspire wonder and, most importantly, deliver an extreme dose of fun."
Seismique also has various event spaces for meetings, events, and live performances. To support the local artistic community, 12 of the attraction's 40 galleries were reserved for Houston-based artists. Seismic also offers technology-driven educational workshops for students from local schools with a focus on STEAM (sciences, technology, engineering, arts, mathematics).
"We'll have artists throughout the US," Kopelman told blooloop. "And we've reserved at least a quarter of the spaces for Texans and people from our community. I think it's a great stepping-stone to the traditional art gallery. Because most of the artists that will be involved won't have great notoriety currently."
"I think we're going to tie in well with the experience economy," he added. "Especially if we let the artists be artists and do their thing, and give what they feel. And we'll add the technology and put different spins so that people will see something they've never seen before."
---